Letters and Stories
Letters
1906 Post Card from Visby, Gotland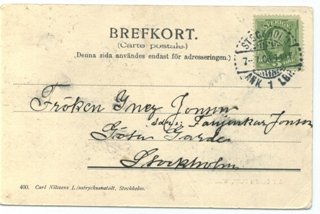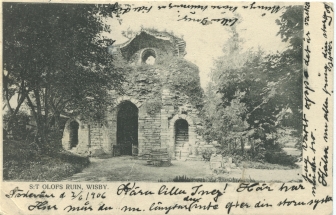 Post card dated June 7th 1906 addressed to Inez Jonsson from her sister "Tora" (Cecilia Wiktoria) who is in Visby. Inez is 9 years old and her sister is 19 years old. Tora writes that she visited the ruin in the pictures and thinks it is beautiful. Tora also wonders if Inez misses her big sister. In 1915, Inez will visit Gotland for the first time. Inez falls in love with the island of Gotland will spend countless summers there.
To our wonderful dearest little Inez ...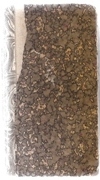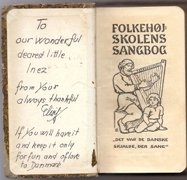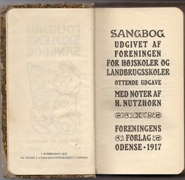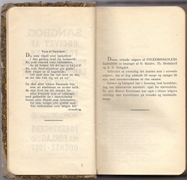 Enveloped stamped July 19th, 1933 and addressed to Mrs Margareta Graf.
July 20th celebrates the name Margareta (namnsdag in Swedish).
Fru Margareta Graf
Bergtomta Kölarängen
Älta i Sthlm 20
Stockh d. 19 juli 33

Hjertlig Gratul. Greta
Jag ligger å skriver passar på medan fönstret är stängt svårt att hålla pennan hur mår LarsGustaf å Tusse säg åt honom att han får följa med morfar åka sk??e?? i vinter. Mår bra äter min lever 1,50 hekto varje dag kl 12. Blodet ökat från 30 - till 65. Tar promenad varje dag masage var annan dag. En rigtig masör som lovat att går det bra så kan hända att man kommer igång igen. Doktorn tittar bara på mig och småler. Han frågar inte Hur står det till då var man halvdö. Här står fönstret öppet hela nätterna fyra filtar jag fryser ändå. Får se vad överläkaren säger. Han har varit borta 3 veckor. En väldigt trevlig karl. Det här sjukhuset skulle man kommit till från början så hade nog varit bättre. Nu slutar jag. En stor broms flög utanför kalt å ruskigt. Hälsningar till er alla å lilla Tusse med
Claes Erik

Lars-Gustaf and his mother Inez write a note card to grandma Cecilia from Steninge outside Halmstad.